Rosebery Avenue, London, EC1R 4TN GB
Hurtige fakta
Største billetbeholdning i West End
Ledige pladser vises i realtid
Vælg dine pladser
Din bestilling videresendes straks til billetkontorets reservationssystem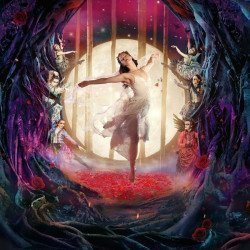 Sleeping Beauty
Bestilling fra: tirsdag 29 november 2022
Bestilling til: søndag 15 januar 2023
Billetter fra 493DKK
Bestil billetter
Information
Billige billetter
Om Sleeping Beauty
Spilletidspunkter
Bestilling fra: tirsdag 29 november 2022
Bestilling til: søndag 15 januar 2023
Beskrivelse af Sleeping Beauty

New Adventures' 25th birthday culminates with the world premiere ofMatthew Bourne's latest re-imagining of a ballet classic.

Sleeping Beauty sees Bourne return to the music of Tchaikovsky to complete the trio of ballet masterworks that started with Nutcracker! and the international smash hit, Swan Lake.

This timeless fairy tale, about a young girl cursed to sleep for 100 years, was turned into a legendary ballet in 1890. We meet our heroine, Aurora, at her Christening, when fairies and vampires fed the gothic imagination, before the story moves forward a century to the modern day. Featuring designs by Olivier Award-winners Lez Brotherston (set and costumes), Paule Constable(lighting) with sound design by Paul Groothuis, which will take the audience into the heart of Tchaikovsky's magnificent score in specially recorded surround sound.

Matthew Bourne's haunting new production is a gothic romance; a supernatural love story that even the passage of time cannot hinder.
Billige billetter til Sleeping Beauty
Se Sleeping Beauty i London! Vi kan hjælpe dig med at spare op til 70 å billetter til Sleeping Beauty ! Hvis du leder efter teaterbilletter til rabatpris, så se vores seneste tilbud på Sleeping Beauty på Sadlers Wells nedenfor.
Der er ikke særlige tilbud tilgængelige i øjeblikket, men vi har stadig fantastiske billetpriser for Sleeping Beauty på Sadlers Wells.