Sidste chance
Det er berusende. Det er spændende. Det er gribende. Med vores hjælp kan du opleve de bedste London shows til en billigere pris. Vi kan tilbyde et godt udvalg af billetter til fantastiske priser, og vi er en pålidelig kilde til de bedste aftener i Londons teaterverden, herunder de bedste musicals, populære komedier, moderne og traditionel dans, opera m.m. Vi har billetter til børneforestillinger, der kan nydes af hele familien, dramatiske London shows for voksne, West End-favoritter, der har begejstret publikummer i årevis, stjernespækkede opførelser, musicals og utroligt morsomme komedier. Alt sammen til priser, der vil få dig til at smile.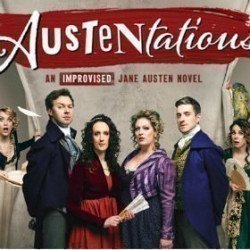 Austentatious: An Improvised Jane Austen Novel
Fortune Theatre
Billetter fra 165DKK
See a regency tale like no other featuring wilful heroines, haughty gentlemen, wayward vicars and hilarious consequences – no two shows are ever the same and swooning is guaranteed!
Bestilling til: mandag 27 juli 2020
Spilletid: 1 hour
Austentatious: An Improvised Jane Austen Novel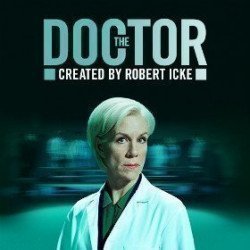 The Doctor
Duke of York's Theatre
Billetter fra 149DKK
Olivier Award winner Juliet Stevenson delivers "one of the performances of the year" (Evening Standard) in Robert Icke's sold-out, five-star Almeida Theatre production. Achievingan Evening Standard Theatre Award for Best Director for Robert Icke and a Critic's Circle Award for Best Actress for Juliet Stevenson at the Evening Standard Theatre Awards, this sensational production comes toDuke of York's Theatre from 18 April.
Bestilling til: lørdag 18 juli 2020
Spilletid: 2 Hours and 50 Minutes
Medvirkende: Juliet Stevenson
The Doctor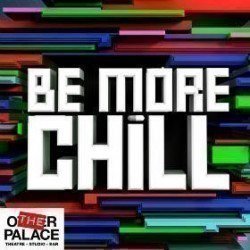 Be More Chill
The Other Palace
Billetter fra 192DKK
Coming to The Other Palace from 12 February: BE MORE CHILL is the new musical sensation that is about to invade your brain… in the best way. An unprecedented international phenomenon, this original and hilarious show exploded onto the musical theatre scene and electrified audiences during its runs off- and on Broadway. Featuring a Tony Award®-nominated score bursting with addictive earworms, BE MORE CHILL is a mind-bendingly fun hit about the competing voices in all of our heads.
Bestilling til: lørdag 1 august 2020
Be More Chill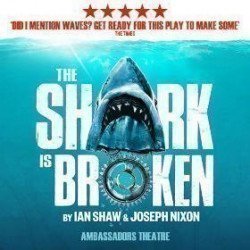 The Shark Is Broken
Ambassadors Theatre
Billetter fra 149DKK
Cape Cod, 1974: shooting on JAWS has stalled. The film's lead actors – Robert Shaw, Roy Scheider and Richard Dreyfuss – are stuck on a boat, frustrated by foul weather and a faulty mechanical co-star. Awash with alcohol and ambition, three great white sharks start to bare their teeth… 
The Shark is Broken reveals the hilarious behind-the-scenes drama on one of Hollywood's biggest blockbusters. 
Sonia Friedman Productions is delighted to announce its second production at the Ambassadors Theatre in 2020. After a sell-out, critically acclaimed premiere at the 2019 Edinburgh Fringe, Ian Shaw and Joseph Nixon's brilliantly funny play will arrive in the West End from 11th May.
Bestilling til: lørdag 18 juli 2020
The Shark Is Broken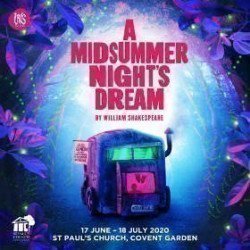 A Midsummer Night's Dream
Iris Theatre
Billetter fra 138DKK
"Are you sure that we are awake? It seems to me that yet we sleep, we dream."
It's the height of summer, and the ancient city of Athens has never felt colder. The young nobleman Demetrius is set to marry his bride Hermia, and their parents are overjoyed. The only problem is, she's in love with someone else. Fleeing the broken court, and her impending nuptials, Hermia escapes to the forest beyond the city, ready to elope.
Bestilling til: lørdag 18 juli 2020
Vises nu på: Iris Theatre
Bestilling til: lørdag 18 juli 2020
A Midsummer Night's Dream
Der er ingen forestillinger, der passer til dine kriterier.
Nulstil filtre
Derfor bør du bestille dine billetter gennem London Box Office
Medlem af STAR

Alle vores teaterbilletter overholder reglerne, som er fastlagt af Society of Ticket Agents and Retailers (STAR). Vores online billetsystem er sikret med SSL-teknologi og tilgængeligt døgnet rundt, alle ugens dage.

Dynamiske pladsoversigter

Vi har udviklet dynamiske pladsoversigter for de fleste teatre i West End for at gøre det nemmere for dig at vælge dine foretrukne pladser.

Øjeblikkelig bekræftelse

Din bestilling bliver bekræftet hos teatret i realtid. Du skal blot vise bekræftelsen på din mobiltelefon for at få dine billetter udleveret ved billetkontoret på forestillingsdagen.